The reopening of Yemen's Al-Hudaydah port has made it necessary to import medications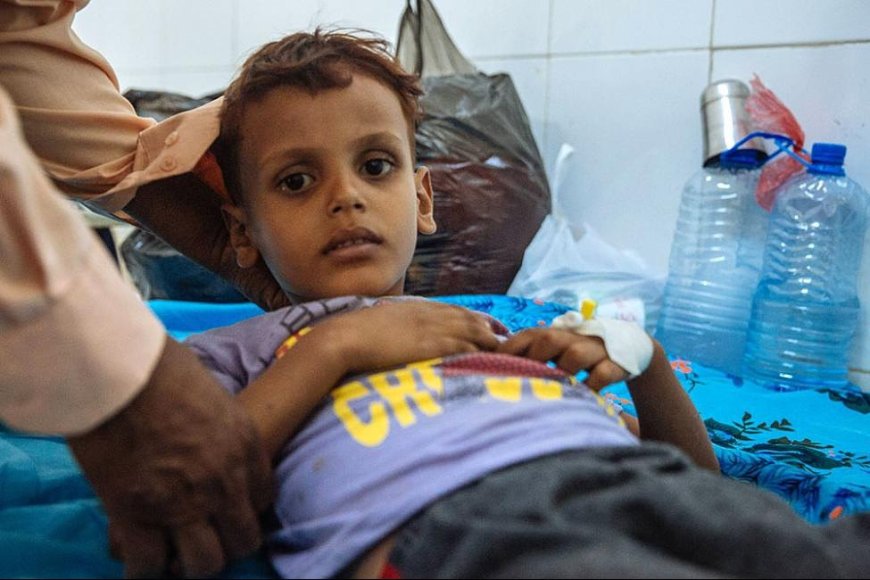 By: H. Zaïm-Bashi
Throughout Yemen's nine-year civil war, the country's failure to offer medical treatment was one of the worst human tragedies that transpired, as the deplorable strategy of blockading Ansarullah-held territories has been key to undermining Yemen's National Salvation Government.
According to international law, such tactics constitute genocide and crimes against humanity. Many observers concur that the lengthy blockade and starvation in Yemen were intentionally devised to kill as many people as possible.
Yemen's war-torn populace has suffered not just a surge in physical ailments but also the emergence of mental anxieties, both of which will need time to heal. Since 2015, Yemen has been under bombardment and blockade, yet according to the deputy director of the Yemeni Ministry of Health, who is funded by Ansarullah, 10 million Yemeni children have been born and raised despite the dire conditions.
Motahar al-Darwish, the director of Yemen's Supreme Medical Council, stated that the country's cancer and diabetes percentages have continuously exceeded international benchmarks during the years of blockade and war. Yemen's National Salvation Government's Deputy Health Minister, Ali Jahaf, believes that throughout the blockade, food security has taken precedence over health care in Yemen.
Mr. Jahaf also emphasized that the blockade on Yemen must be lifted in order to rehabilitate and develop the country's healthcare system. Jahaf has previously voiced alarm that over 5,000 renal patients are in imminent danger owing to a lack of medications and dialysis equipment.
According to data collected by the Ministry of Health under the Government of National Salvation, the conflict has caused the destruction of 162 health care facilities and the partial or complete breakdown of 375 others. Also, sixty-six medical staff members were killed, and seventy ambulances were destroyed due to daily airstrikes.
Meanwhile, the city of Sana'a, Yemen's capital, has been hit by a cholera outbreak for the third time since 2017.
According to the administration of Al-Sabeen Hospital, daily referrals to this facility exceed 140, with 80% of them being either terminal or life-threatening. On the other hand, many medical centers are indicating that they are having serious trouble receiving new patients.
Numerous Yemeni healthcare experts have expressed concern that patients' situations might deteriorate to the point where they die without the injection of intravenous medications. They urged the international community to step in and put an immediate end to the contamination of water supplies, attacking basic infrastructure, and systematically assaulting civilian-populated areas.
Due to the current crisis, it is challenging for all Yemenis to meet their most basic demands since costs have risen, supplies have decreased, and illness has spread. It is common knowledge that the United States-led coalition is continuing its blockade of Yemen in order to deny Yemenis essentials like fuel, medical supplies, and food. The port of Al-Hudaydah is blocked to ships transporting humanitarian items because of US-imposed sanctions.
However, in light of Al-Hudaydah port's partial reopening, Ansarullah should increase its efforts to bring in much-needed medical supplies and increase its pressure on international institutions to make up for the disastrous effects of the embargo and help Yemen become more self-sufficient.
What's Your Reaction?