Iraqi group claims attack on US base in Syria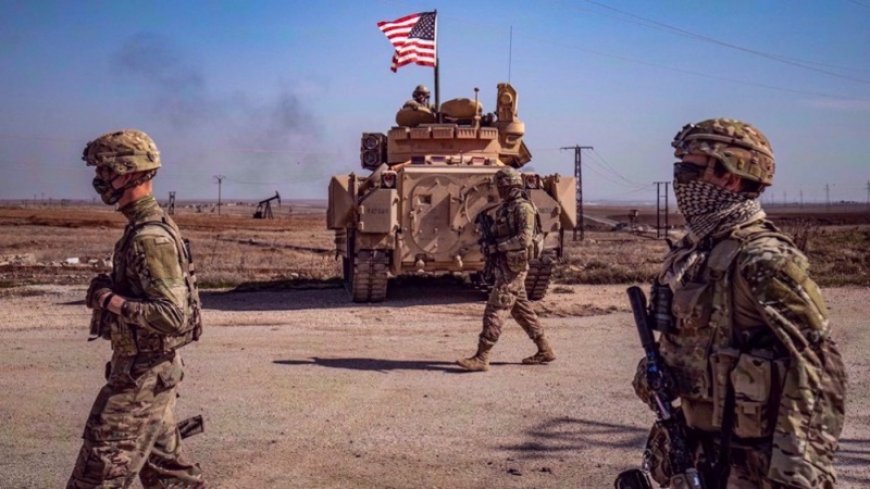 An Iraqi group has claimed responsibility for a recent drone strike on a US-held base in northeastern Syria that killed an American contractor and wounded at least five soldiers.
In a statement on Sunday, Liwa al-Ghaliboun said the group managed to stage Thursday's operation as a legitimate response to brutal and terrorist crimes committed by American occupying forces in the country and elsewhere in the region.
She warned against more precise operations with continuously further developed weapons against the American occupiers until their complete withdrawal from their country.
Americans will never feel safe in Iraq or beyond until they have completely withdrawn from the country, the group warned.
The Pentagon said a base near Hasakah in northeastern Syria was attacked around 1:38 p.m. local time (1038 GMT) on Thursday. US fighter jets then launched several attacks on the eastern city of Deir az-Zor, targeting the positions of resistance fighters.
Pentagon chief Lloyd Austin said the attacks were carried out on orders from President Joe Biden and claimed they targeted facilities used by groups affiliated with the Islamic Revolutionary Guards Corps (IRGC) of Iran.
However, local sources indicated that the target was not an Iran-allied military post, but a rural development center and grain center in the Hrabash district near the Deir az-Zor military airport.
In a statement on Saturday, the Syrian Foreign Ministry strongly condemned the US attacks, saying they were a cover-up for Washington's cruel attempts to further plunder the country's energy resources.
An Iranian official on Saturday dismissed US allegations that Tehran was involved in the attack on American forces, saying the US was trying to divert attention from its illegal occupation of Syria.
Keyvan Khosravi, spokesman for Iran's Supreme National Security Council (SNSC), warned that the Islamic Republic would respond immediately to any pretext for attacking bases inside Syria established at the request of the Syrian government for counter-terrorism purposes.
Attacks on US-held bases in Syria have increased as Washington has made clear it has no intention of ending the illegal occupation of the Arab country.
The US claims its presence in Syria is aimed at fighting the terrorist group IS. However, the Damascus government emphasizes that Washington supports the terrorist group in order to prolong its occupation of Syria and the looting of Syrian mineral resources.
What's Your Reaction?