Ukraine drone causes explosion in Russia, 3 injured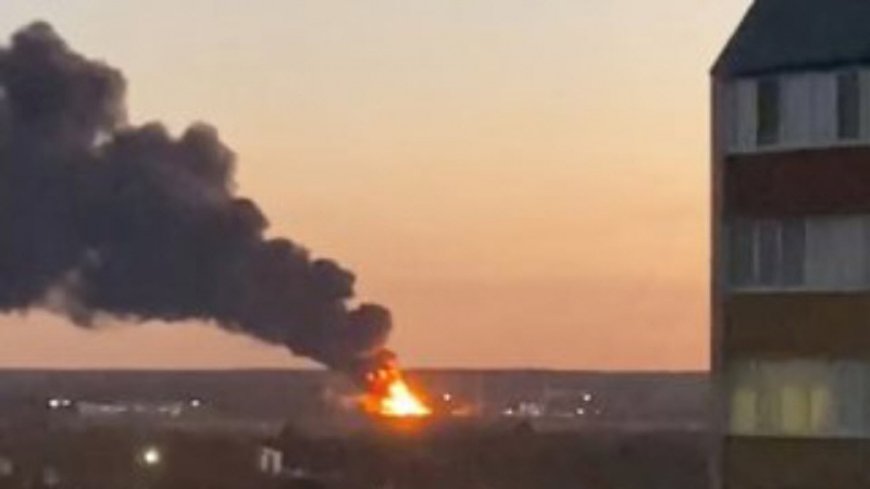 MOSCOW - A Ukraine-operated drone "packed with explosives" caused an explosion in the center of a Russian city, injuring three people and damaging three residential buildings.
The explosion happened on Sunday in the city of Kireyevsk in the Tula region, about 300 kilometers from the border with Ukraine, the Russian news agency TASS reported. The report said none of the three people were seriously injured.
According to the news agency, authorities identified the drone as a Ukrainian Tu-141, which has a range of about 1,000 kilometers.
"A Ukrainian UAV Tu-141 Strizh was the cause of an explosion in the city of Kireyevsk, Tula region," a law enforcement source was quoted by TASS as saying. "The drone was packed with explosives."
Ukraine has not yet commented on the explosion. It has previously denied Russian claims that its drones entered Russian territory and caused damage to civilian infrastructure.
The Russian military reported several similar drone explosions in December. The Russian Defense Ministry said at the time the drones were shot down and their debris damaged some planes and killed several soldiers. Three Russian air force personnel died when the drone at the main Russian strategic bomber base near the city of Saratov was shot down after flying hundreds of kilometers through Russian airspace.
What's Your Reaction?