Thousands of Muslim worshipers recited prayers in al-Aqsa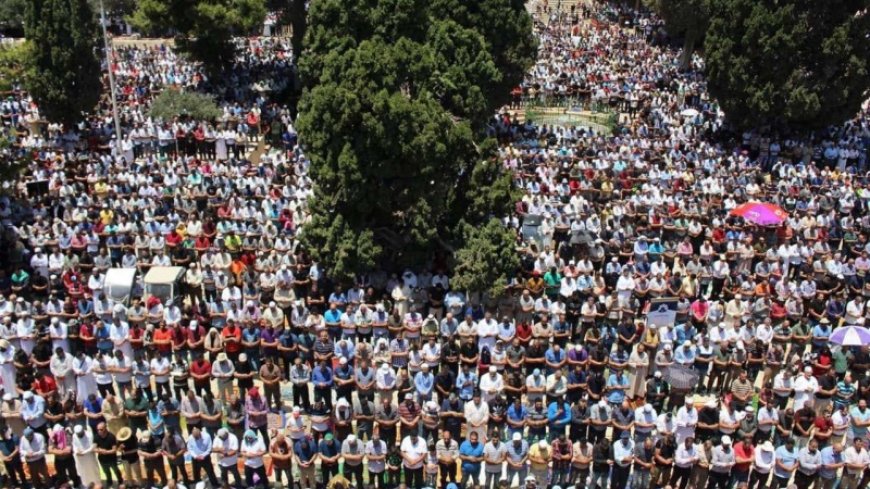 AL QUDS-Tens of thousands of Muslim worshipers flocked to al-Aqsa mosque in occupied Jerusalem and recited Friday prayers in its courtyards amid strict Israeli measures. The Jerusalem Islamic Religious Heritage Department said more than 70,000 worshipers recited Friday prayers at the holy site despite Israeli restrictions on gates and entrances to the Old City. Infopal reported it. The Zionist police force set up dozens of checkpoints, conducted extensive searches and checks on Palestinians and their ID cards, and prevented many from reaching the Islamic holy site. On Friday, Israeli municipal authorities closed several roads in occupied Jerusalem, limiting Palestinian movement. The Israeli restrictions have come in preparation for the annual Jerusalem marathon.
What's Your Reaction?